Chin Augmentation in Tarzana
The chin is a defining facial feature and impacts the entire appearance of the face. A recessed chin can cause your facial proportions to be unbalanced, leading to a more noticeable nose and decreased symmetry. If you struggle with these issues, AESTHETICA LA offers chin augmentation in Tarzana as a surgical solution.
Through this procedure, world-class surgeon Dr. Yaghoubian increases chin and jawline definition by inserting an individualized chin implant for an improved appearance. You may benefit from a chin augmentation if your chin and nose do not extend to the same length, resulting in an imbalance between the facial features. The implant is customized to your unique bone structure to achieve the best and most natural surgical results. If you are self-conscious about a small chin and undefined jawline, consider chin augmentation to improve your appearance and regain confidence.
What is a Chin Augmentation Procedure?
A chin implant surgery is less invasive than other cosmetic surgical procedures as it requires only one incision and may take under an hour. In a chin augmentation surgery, Dr. Yaghoubian inserts an implant around the existing chin bone to enhance size and definition. For this operation, a small incision is made inside the mouth or underneath the chin to create space for the implant around the chin bone.
A chin implant consists of solid material that is compatible with muscle tissue. Implants are typically made of silicone, similar to breast implants. The implant is customized to fit the existing chin bone and achieve the precise chin extension needed to balance facial features. After surgery, the implant will blend with the natural chin bone for a seamless result.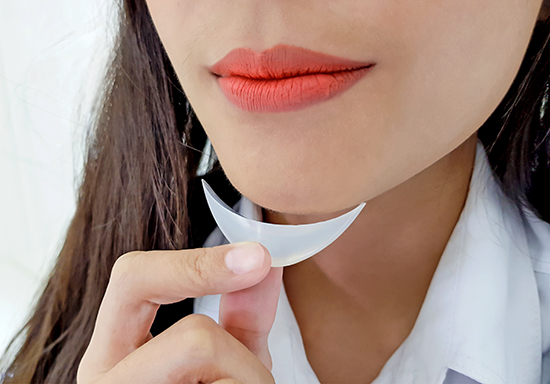 Recovery Process for Chin Surgery
Recovery from chin augmentation typically takes seven days before the patient will feel comfortable returning to regular activities. A patient may return to more demanding activities after three to four weeks of recovery. Final results of a chin augmentation may be apparent one to three months after the procedure. Chin augmentation surgery can provide permanent chin enhancement, though natural aging signs will still affect overall facial appearance.
Reasons for a Chin Augmentation in Tarzana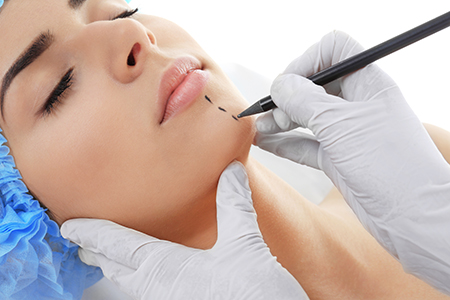 The chin is one of the central features of the face and has a huge impact on facial balance and overall attractiveness. For a well-proportioned face, the chin should extend about as far as the nose to create an invisible straight line between the features. A weak or recessed chin that does not protrude far enough may cause an undefined jawline and unbalanced facial appearance.
In addition to improving facial balance, a chin augmentation operation at our local practice may help reduce the appearance of a chubby face. Chin size also directly affects the perceived size of the nose, as a smaller chin can make the nose look more prominent or noticeable. In an initial consultation, Dr. Yaghoubian will address all of your cosmetic goals and explain how a chin augmentation can help achieve your ideal facial appearance.
Improve Your Features with a Chin Augmentation in Tarzana
There are many benefits to a chin augmentation surgery performed by a skillful surgeon like Dr. Yaghoubian. The surgery not only enhances the definition of your chin and jawline but also balances facial features for a more attractive look. This can have the added benefit of fixing other cosmetic concerns through just one procedure.
If you struggle with a weak jawline or recessed chin, consider a chin augmentation in Tarzana. At AESTHETICA LA, Dr. Yaghoubian is highly experienced in crafting symmetric, beautiful facial appearances by correcting issues with the chin bone. Give us a call today to set up an initial consultation.