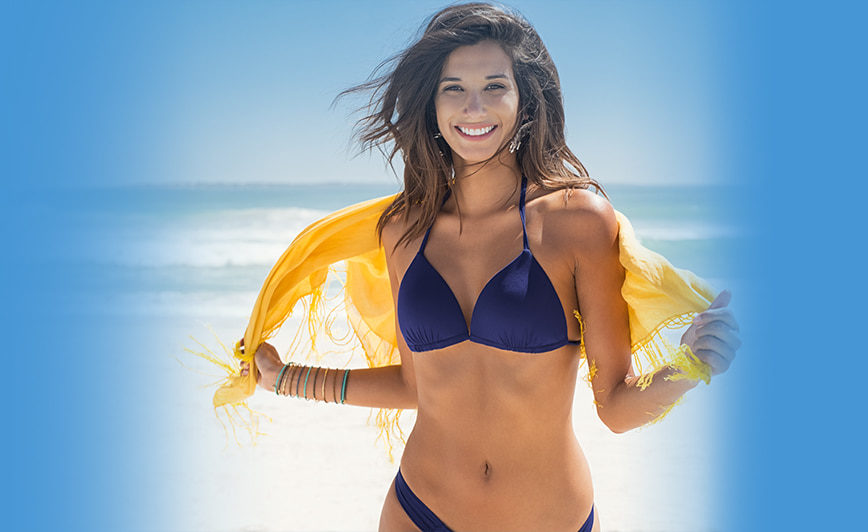 First Steps to Take When Considering Breast Augmentation
Deciding to undergo breast augmentation surgery is exciting, as it could significantly enhance your chest while balancing your body proportions. However, there are several first steps to take when considering breast augmentation to ensure you receive the best care and results possible. For instance, deciding on a surgeon and what you want your newly enhanced breasts to look like are critical decisions to make beforehand.
In addition, breast augmentation offers various surgical methods and implant choices that have slight differences with their final results. Therefore, before your procedure, researching the step-by-step process of breast augmentation is essential. Call AESTHETICA LA for a consultation if you are ready to discuss your cosmetic goals and procedure details.
General First Steps Before Breast Augmentation Surgery
When considering breast augmentation surgery, the first step many patients take is to research the procedure itself, potential risks, and the recovery timeline. Patients need to understand what happens during surgery since the procedure is invasive and could cause health concerns, such as capsular contracture. Further, if a patient chooses implants for augmentation, additional surgery is necessary after 10 to 20 years in order to replace implants and prevent cosmetic or medical concerns.
Another early step to take is determining the cosmetic goals of breast augmentation, including the ideal breast shape, size, and profile after surgery. For example, a critical decision is choosing between breast implants or flap surgery that uses natural body tissue and fat for augmentation. Though implant enhancements may be longer-lasting, flap augmentation results could look and feel more natural.
If a patient chooses to use implants, researching the different sizes, shapes, and materials is crucial before deciding. For instance, implants could be rounder or more teardrop-shaped and offer low, moderate, and high-profile projection for volume differences. Lastly, since a woman's natural breast size and chest wall might limit implant size choices, researching how breast size could affect body proportions may influence a patient's decision.
Individual Considerations for Breast Augmentation
After determining ideal cosmetic goals and thoroughly researching breast augmentation surgery, another step to consider is researching possible surgeons. Since breast augmentation requires general anesthesia, incisions, and significant breast changes, having a qualified surgeon is one of the most critical considerations. Specifically, a skilled breast augmentation surgeon will have a certification from The American Board of Plastic Surgery. Dr. Yaghoubian from AESTHETICA LA has years of experience and services patients from across the Los Angeles region.
Once a patient has decided on a surgeon, the next step is to schedule a consultation to discuss details further. Patients must communicate their cosmetic goals and ask any questions thoroughly during this step. Additionally, a consultation is helpful for final decisions on breast implant specifics or which body areas to use for flap surgery.
Lastly, preparation is vital after a consultation that explains the requirements before and after surgery. For example, breast augmentation patients must stop smoking nicotine at least several weeks beforehand since it interferes with healing. In addition, certain medications, such as anti-inflammatory medications and aspirin, must not be taken for several weeks before.
Consider These Essential First Steps to Take for Breast Augmentation Surgery
The first steps to take when considering breast augmentation are primarily regarding your ideal surgical results, procedure process, and knowing the requirements. Since the procedure could substantially change your figure and appearance, taking vital preparation steps, including research, may better prepare you for the process.
Talking with Dr. Yaghoubian before surgery about how different breast implant sizes and shapes may alter your breast appearance is necessary in order to set up realistic expectations. Get in touch with us to discuss the procedure in detail.