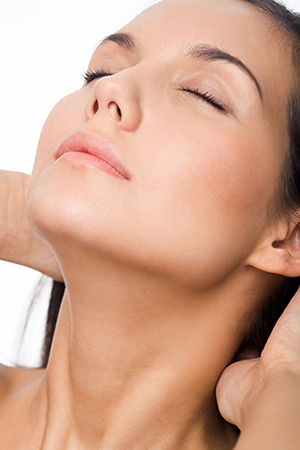 Identifying Your Plastic Surgery Goals
Plastic surgery for cosmetic enhancements is an excellent way to make long-term appearance changes anywhere on the body. However, the multitude of surgical procedures available could leave you confused as to which features you want to change, the realistic expectations for final results, and what procedure is best for you. For an easier time identifying your plastic surgery goals, you could take several steps in preparation.
Doing proper research before undergoing a plastic surgery procedure is the foremost step towards determining cosmetic goals. However, professional input and advice are crucial towards achieving realistic, yet attractive results for your chosen plastic surgery procedure. Reach out to AESTHETICA LA if you want to discuss the available plastic surgeries and identify which procedure is best for your ultimate goals.
Steps for Determining Plastic Surgery Goals Before a Consultation
Before a plastic surgery consultation, identifying goals depends on the cosmetic changes a patient wants to make. For instance, excess fat removal is possible with several procedures, but each one offers different additional enhancements to consider. Determining a specific cosmetic concern that patients want to target can influence which procedures could achieve plastic surgery goals.
After determining the plastic surgeries that could make the desired physical enhancements, patients should consider researching the procedure. By doing this, they are better informed about what a specific surgery could and could not change. For example, many people know liposuction is exceptional for long-term fat removal, but it does not treat loose skin like a tummy tuck surgery.
In addition to researching plastic surgery procedures for help identifying realistic goals, looking at "before and after" photos could give a general idea for final results. Talking to previous patients who have experiences with the desired procedure could provide realistic examples of possible cosmetic results.
Identifying Cosmetic Goals During a Consultation
After researching specific procedures and general identification of plastic surgery goals, the next step is to schedule a consultation. Dr. Yaghoubian can explain procedures more in-depth and with a patient's unique goals and natural body composition in mind during the meeting. For instance, some plastic surgeries may be limited in what they could change, such as how breast implant size for augmentation surgery is dependent on a woman's natural breast size.
In addition to in-depth explanations of realistic surgical goals, consultations are an opportunity to ask specific questions about possible results. However, patients need to be completely honest during a consultation about what they are looking for. Otherwise, miscommunication could misidentify plastic surgery goals and negatively impact the results.
Consider Help in Identifying Your Cosmetic Goals for Plastic Surgery
Identifying your plastic surgery goals could be confusing if you are unsure what procedures are best for your needs. Particular cosmetic concerns could be corrected with several different procedures that offer different tradeoffs, so discussing your options with Dr. Yaghoubian could be beneficial. However, it is best to come prepared with honest answers for ideal results, a general idea of procedures to discuss, and questions regarding the process.
Though many people think plastic surgery makes dramatic appearance changes, your unique characteristics may influence what is possible with surgery. Identifying your plastic surgery goals may take several stages as you adjust your expectations with more information. Call now if you want to schedule a plastic surgery consultation for help identifying your ideal surgical results.