Breast Augmentation In Tarzana
Why Might Breast Augmentation be Needed?
Breast augmentation, also called augmentation mammoplasty, can increase the size of the breasts or correct breast deformities. This can balance out cosmetic issues such as one breast being noticeably larger or a different shape than the other.
The procedure can also enlarge and shape tuberous breasts, a condition in which the breasts did not develop fully during puberty. Breast augmentation can also restore the fullness of the chest after losing a significant amount of weight or breastfeeding, creating a more youthful, shapely figure.
No matter the reason, breast augmentation can help you increase your confidence and gain a more positive self-image.
What Does Breast Augmentation Surgery Involve?
Before performing surgery, Dr. Yaghoubian seeks your input on what you are hoping to achieve. She will share before and after pictures to help you get an idea of the difference that surgery has made in other cases. It is important to keep your goals realistic and discuss your concerns with a knowledgeable doctor who can fully explain the procedure.
read more

I had gone to a couple of different doctors in the past but no one made me feel more comfortable than doctor Yaghoubian, I got breast augmentation & I loved the results she's definitely the best! The girls in the front are absolutely amazing , so kind , they made me feel like I was at home to make it more clear , I couldn't have gone to a better Doctor! I plan on going back in the future.

Dr. Yaghoubian then performs breast augmentation at an outpatient surgery center or hospital, depending on your case. You can choose one of two types of breast augmentation surgery: artificial implants or fat transfer. For either procedure, you will be under general anesthesia when she makes the incision, usually near the bottom of the breast.
Breast Implant Surgery
For surgery using implants, your doctor inserts the implants either under the breast tissue or under the chest muscle. The implants are made of a silicone shell with either a silicone gel or a saline solution inside.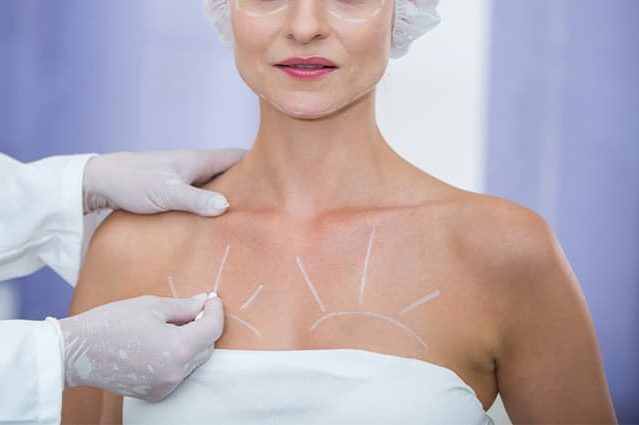 Breast Augmentation with Fat Transfer
For breast augmentation with fat transfer, the procedure involves removing fat from another part of your body—usually the buttocks or thighs—and injecting it into your breasts. Your doctor may prescribe pain medication for you after the surgery. It is also recommended that you wear a support bra during the day and night to reduce swelling while you are healing.
How Long is the Recovery Period after Breast Augmentation Surgery?
For the first 24 to 48 hours after surgery, you should get lots of rest and avoid activity. Some soreness and swelling are normal. Over the next few days, you should follow your doctor's post-operative instructions, including no heavy lifting or exercise. Dr. Yaghoubian will schedule post-surgery checkups with you and let you know when you can resume all of your normal activities.
What Should You Consider Before Choosing an Implant Size?
The implant size best suited for your body type will depend on several different physical and lifestyle habits. If your body frame is on the smaller side, the extra weight of large breast implants could cause you physical discomfort, including back, neck, and shoulder pain. Additionally, larger implants may look disproportionate on smaller body sizes, resulting in an unnatural appearance.
It is important to choose a breast implant size that matches your body frame. Additionally, a breast augmentation procedure needs enough existing breast tissue to adequately cover the implants, so it is crucial to choose an implant size that corresponds well to your current breast size.
You should also discuss your physical activity level with your doctor when choosing a breast augmentation implant size. Higher levels of physical activity, either during exercise or for job requirements, may be negatively impacted by larger implant sizes. To avoid discomfort and limited physical abilities, smaller implant choices are better suited for individuals with highly active lifestyles.
What are the Risks and Side Effects of Breast Augmentation?
As with any significant surgery, breast augmentation surgery does pose some medical and cosmetic risks. Common risks from the procedure include:
Bleeding
Bruising
Breast pain
Scarring
Change of breast sensation
Infection around the implant or incision sites
More severe breast augmentation risks include leaking or rupture of implants, scar tissue formation inside the breasts, fluid buildup around implants, and incorrect movement or placement of implants. There are potential difficulties with healing at incision sites, such as discharge or skin folds over the implant placement sites creating a rippling appearance.
Undergoing general anesthesia for the procedure also poses health risks, but this a factor in any serious surgical procedure. However, Dr. Yaghoubian can address any concerns that you may have throughout the consultation process. Having a qualified, well-trained surgeon significantly reduces the risks of these types of side effects.
How Long do Breast Augmentation Results Last?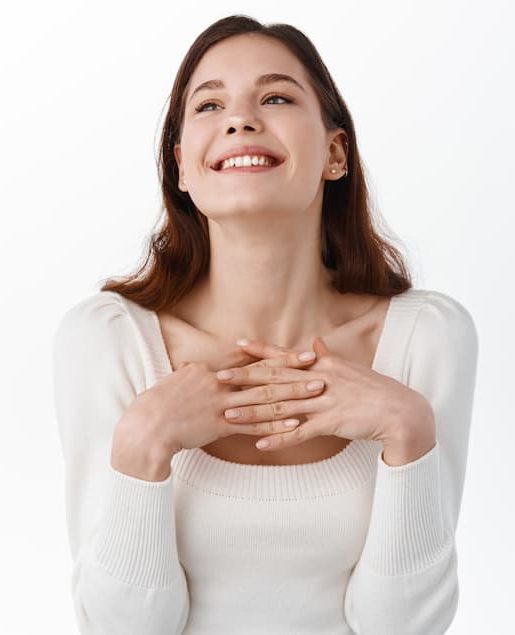 Breast implants need additional surgery for replacement or removal every 10 to 15 years, either for cosmetic or medical reasons. There are breast implant removal and breast implant revision surgeries to replace or discard implants.
However, various cosmetic or medical concerns resulting from breast augmentation may lead to replacing or removing implants before the necessary 10 to 15 years. For instance, scar tissue formation in the breasts could result in pain, tightness, hardened breasts, or cosmetic changes that require an additional corrective operation. Implant rupture, the condition in which one or both implants develop a tear or hole in the implant shell, require surgery to avoid health risks.
Breast implant placement may also change over time due weight fluctuations and aging effects, leading to changes in the breast appearance. A second surgical procedure, typically an implant replacement or breast lift, may correct these changes and achieve your desired appearance. Breast augmentation does not eliminate natural aging effects, but follow-up surgeries could reduce their visible cosmetic impact.